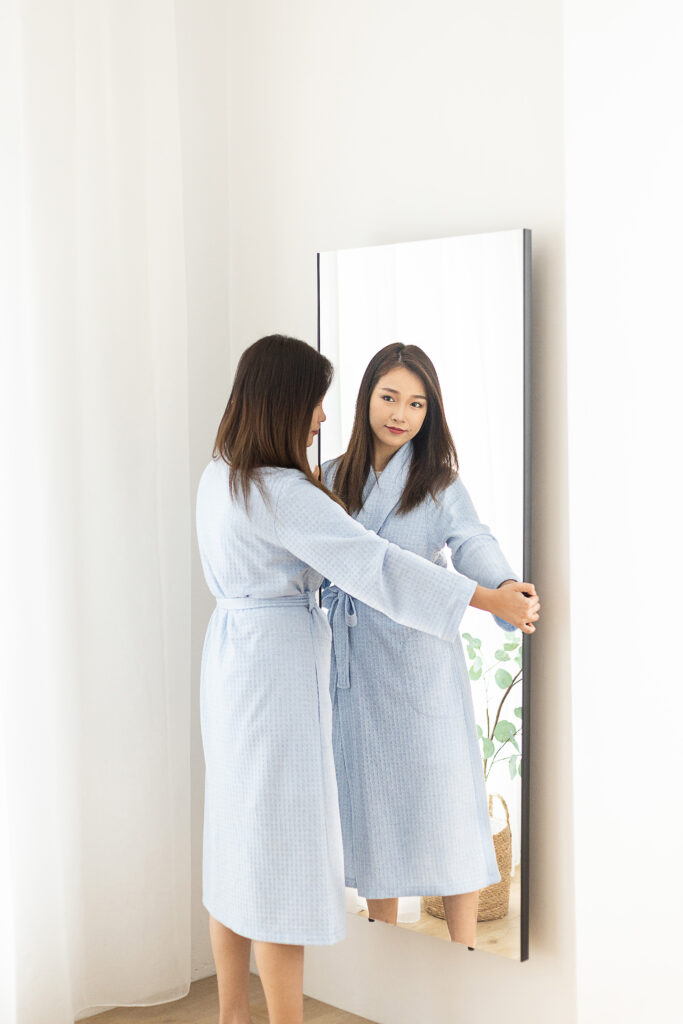 Glass (Shatterable) or Glassless (Shatterproof) Mirror: Pros and Cons
Glass mirrors are traditional, shatterable and most seen in the daily life.
Traditional mirrors as shatterable glass mirrors are made using glass mirrors and timber frames, they are elegant, premium and heavy, providing excellent reflections, however, it is costly to own or move, repair or replace. You need to pay much attention to maintain and clean traditional mirrors. Glass mirrors are traditional and most seen in the daily life. Glass mirrors offer excellent reflections and optical properties, premium and heavy feel. However, most of glass mirrors are not waterproof and they are sensitive for moisture if the mirror side is not treated well with waterproof coatings. You can see the mirrors in bathrooms or above vanity became dark at edges or corners after a while in use. For large glass mirrors, it is difficult to move or carry while you move home due to its weight and skill complexity. For dance or Gym glass mirrors, you need glaziers to mount for you since they have tools and skills to do that, thus mounting a large glass mirror is costly.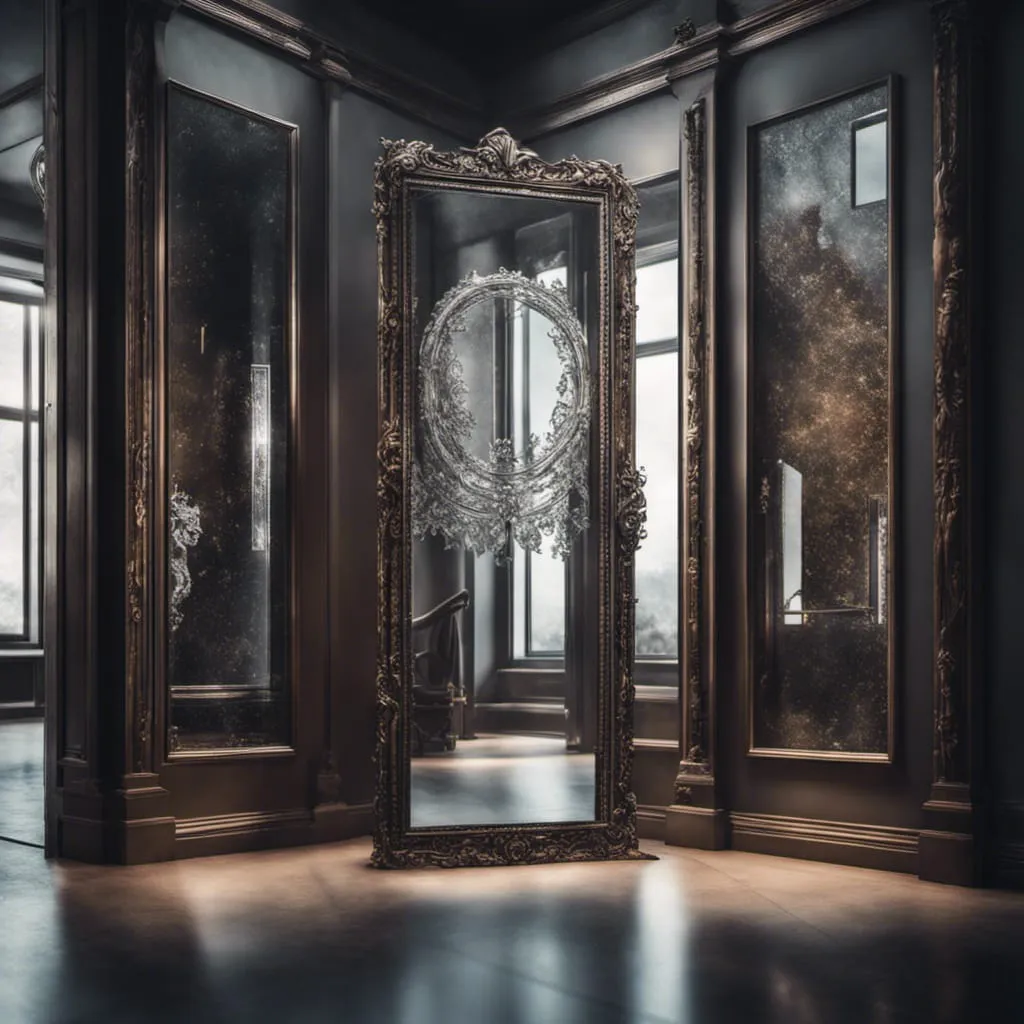 Shatterproof mirrors are mirrors that are made with shatterproof shields such as vinyl-backing or a sheet of plastic material, ensuring the mirror will not shatter in case of breakage or falling. Most of shatterproof mirrors are polymer based mirrors, such as acrylic mirrors, PET and or other plastic-based materials. Polymer based mirror is much lighter and flexible than glass mirror, making them easier to shift around, uninstalled and readily to place or mount them again. Glass is heavier than polymer mirror, so not easy to mount on wall and movable places such as in a bus or caravan. Polymer shatterproof mirrors in general have following advantages:
Providing more potentials and places for using mirrors
Lightweight and easy to install and move
Cost effective for large area where covered with mirrors
Durable and stronger, not easy to break and safer to human impact
Low water absorption, outdoor usage
Excellent reflectivity
More size and shape selections
Visit youtube on brisafe shatterproof mirror, you can watch how shatterproof brisafe mirror is and how light in weight that a girl can easily move it without any difficulty. We sell Brisafe shatterproof mirrors in New Zealand.
Copyrights:All images in this article are copyright reserved by tgm.net.nz and its supplier