Need a mirror specialist? Need a Large dance studio mirror? Need a Gym Mirror? Call us at 0800-00-MIRROR, 09-5769060, or email us:[email protected], visit our website:https://tgm.net.nz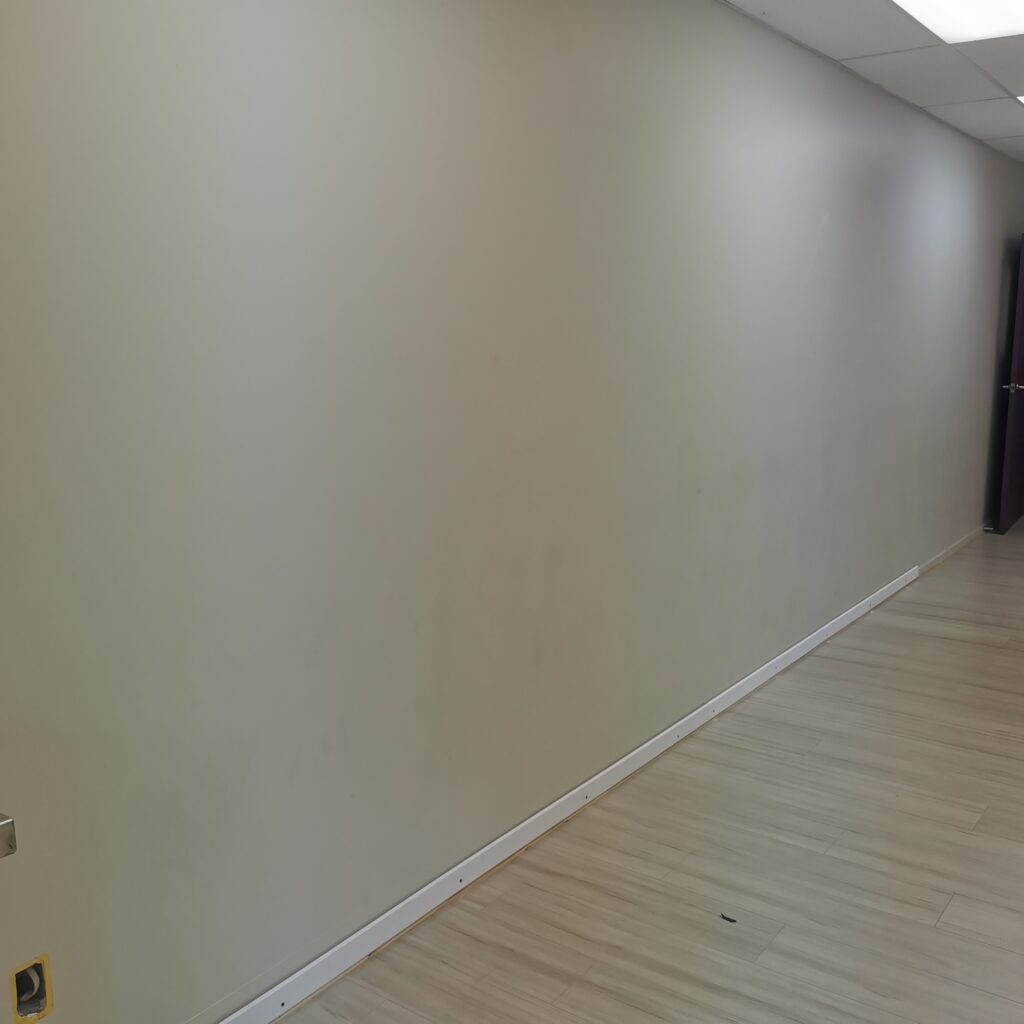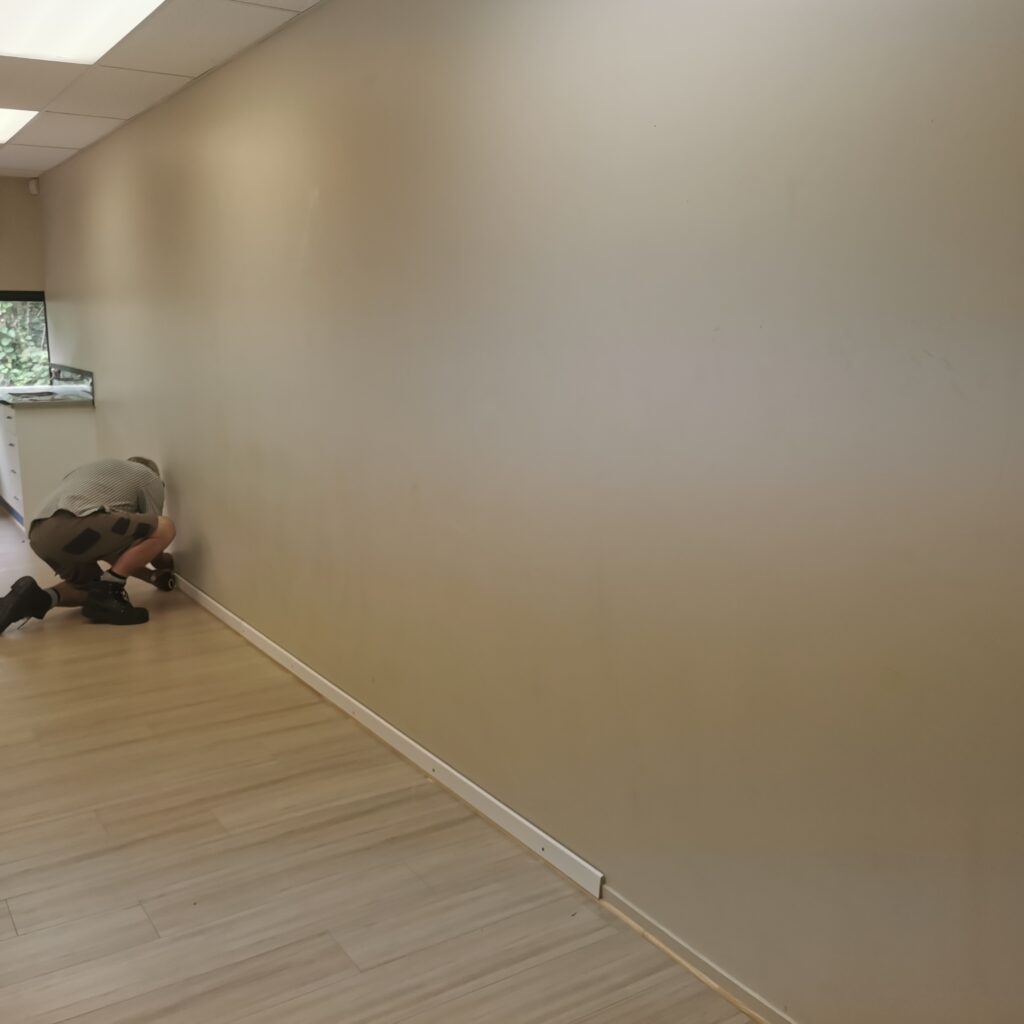 To install and dance studio mirrors with large size needs specialists to do it. First consideration for Dance or gym mirrors is safety since the people move quickly during a dance, if they hit the mirror and the mirror broken, it may cause injury to people. So a wall-mounted mirror we installed has been treated with vinyl back which is a polymer film to ensure the broken mirror stay at its position and not falling down or spread around to stab the people. For the gym mirror or dance mirrors, if we install the mirrors on a flat and smooth wall, we can glue the mirrors on wall with partial vinyl backing.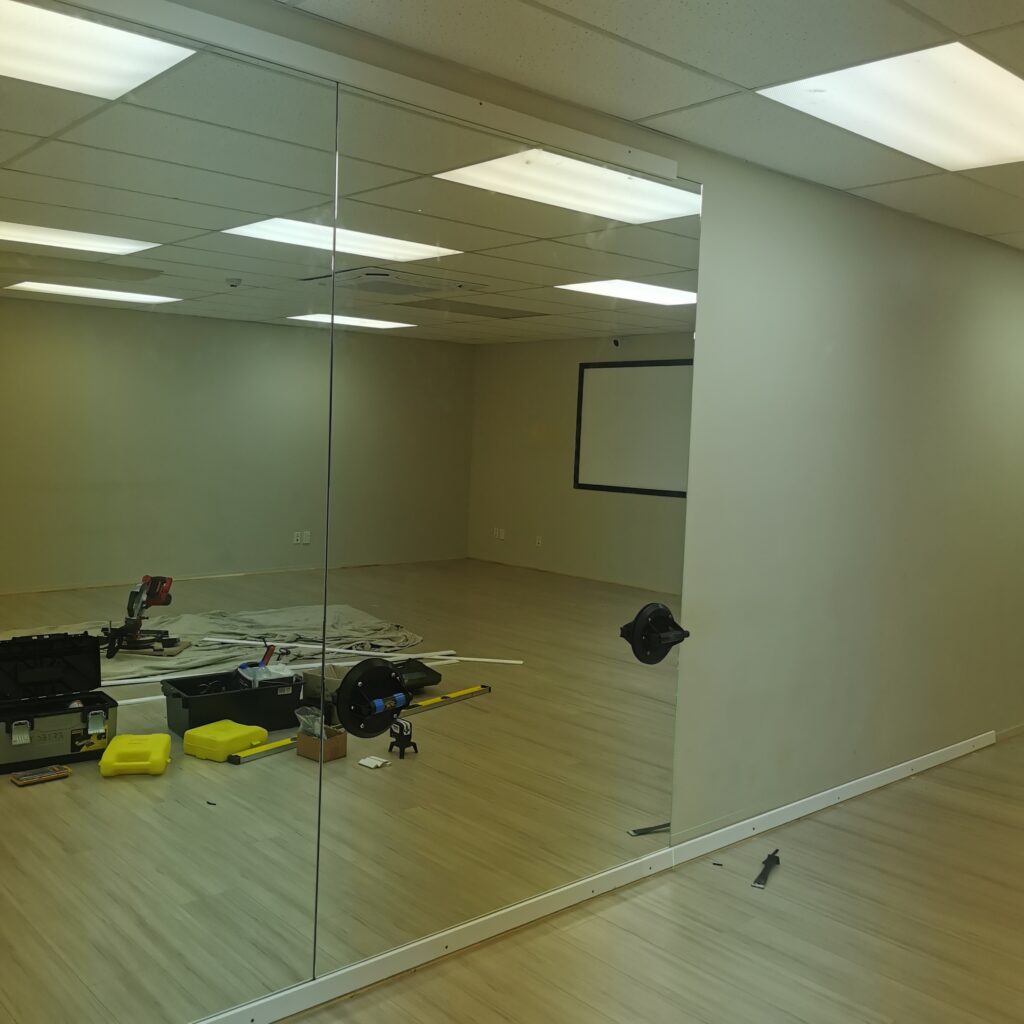 A few ways of installation of dance studio mirrors or gym mirrors, depending on the size and wall conditions. If the wall surface is not even, we suggest customers to mount the mirrors using channel type. Within channel types, there are Aluminum channels and timber channels. The pictures showing in this post are for installation of dance studio mirrors with timber channels. In other cases, customers want to shift to a new location with their mirrors, then we suggest them to install the mirrors with channel type. Second type is glue type, if the wall surface is relative flat and smooth, the dance or gym mirror can be mounted with mirror glue. The glue type of mirrors after installation can not be relocate. The third type of installation is screw type. a mirror with corner holes and vinyl back can be mounted on wall with screws.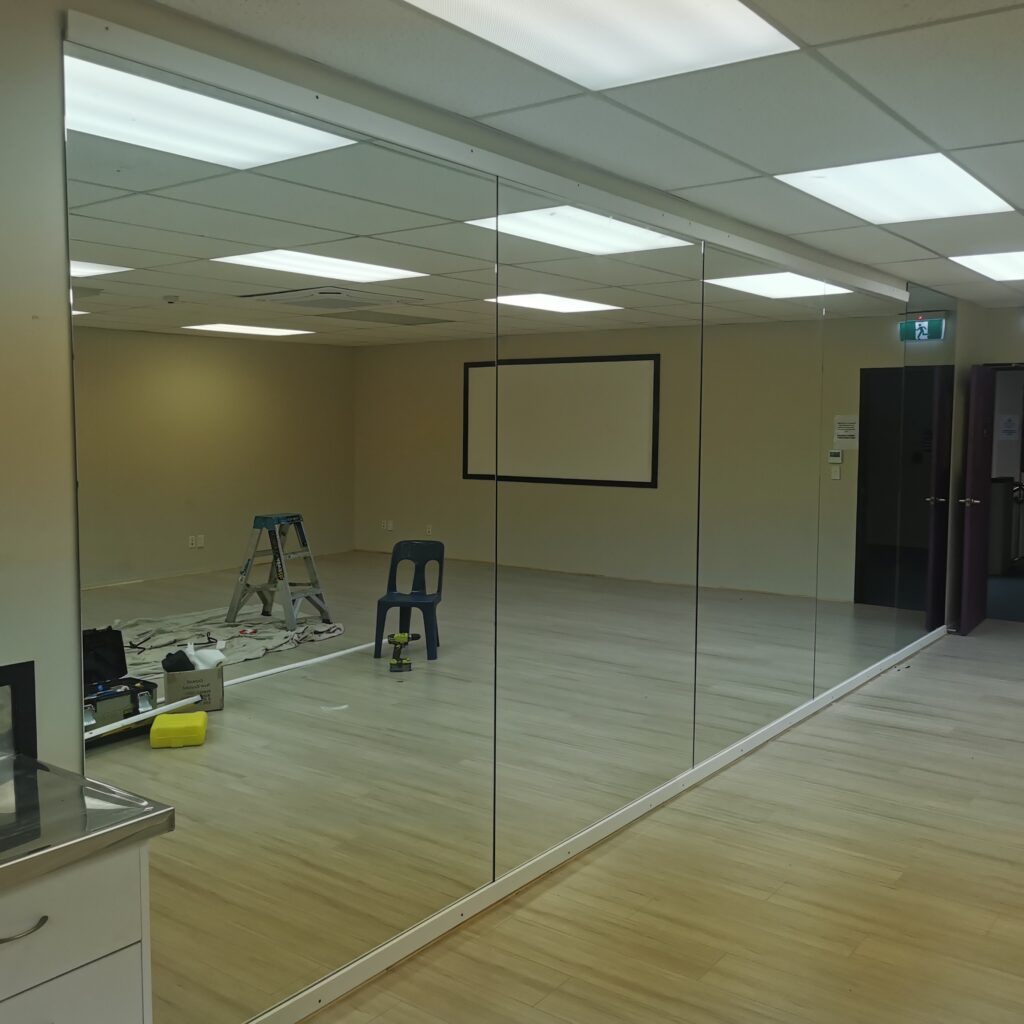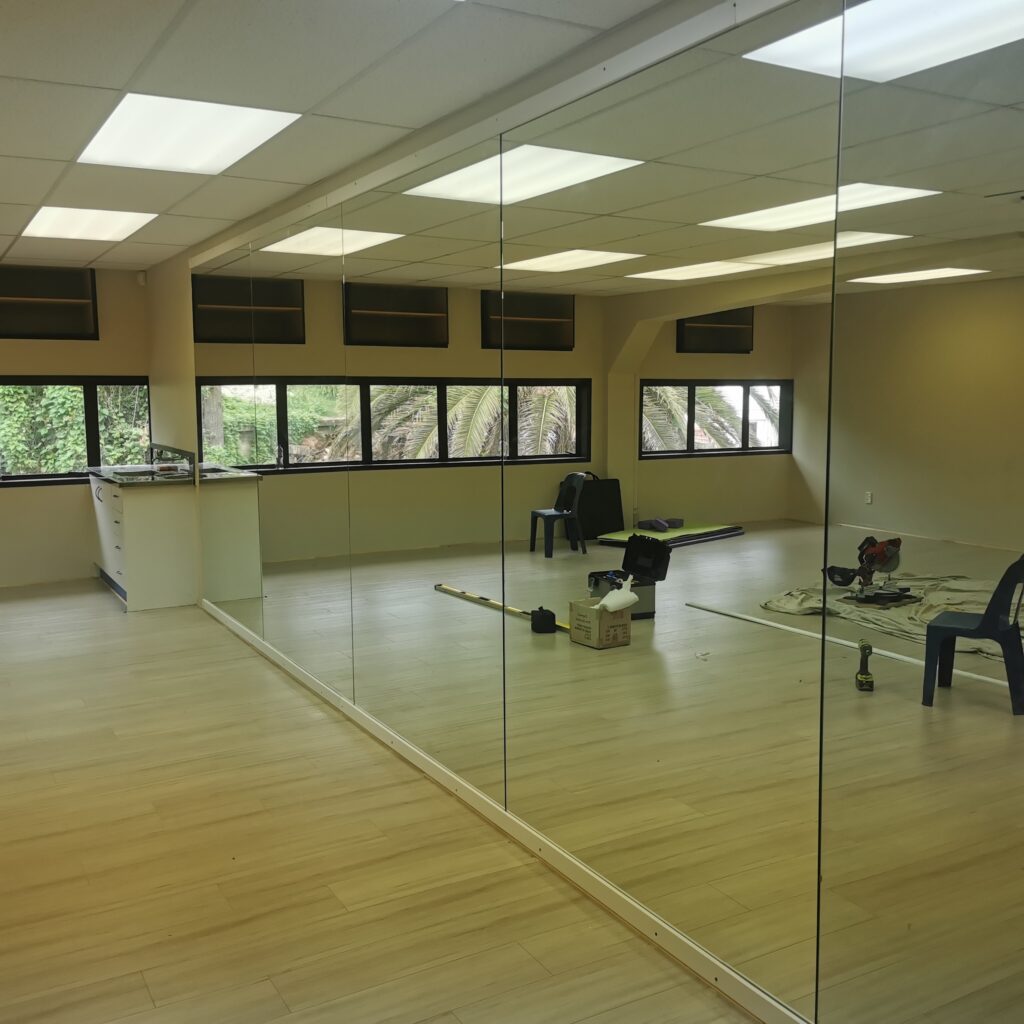 for any questions about your garage mirror, dance mirrors, dance studio mirrors, gym mirrors, large or small, contact with us as early as possible to get your free visits and free quote.

Questions for dance studio mirrors, dance mirrors, gym mirrors, garage mirrors, Wall-mounted mirrors, call 0800 00 Mirror, 09-5769060, email:[email protected], or visit our website:https://tgm.net.net